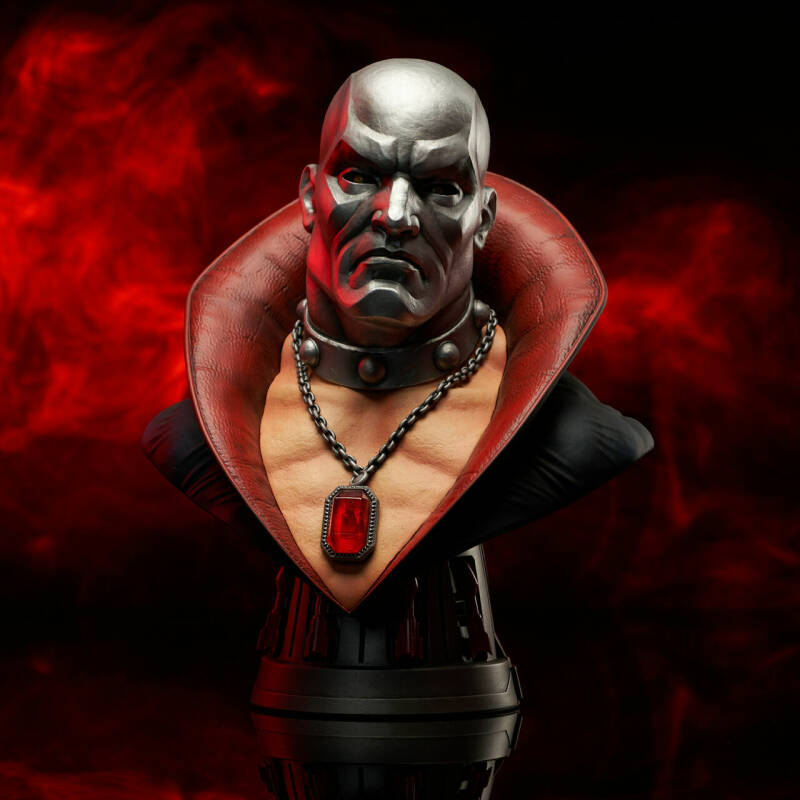 Destro is voor velen een favoriet. Nu is er een pre-order beschikbaar van een erg mooie Destro buste, van Diamond Select Toys, welke in april 2022 uit zal komen. Het pareltje, Destro Legends in 3-Dimensions Bust, staat te koop voor 175,- U.S. Dollar. Via The Big Bad Toystore is het zelfs voor $159.99 te pre-orderen, maar daar kun je er slecht 1 per order bestellen.
Ik vind hem echt super strak qua design en look, met details om je vingers bij af te likken! Gevonden via The Full Force Weekly #57.
Dit is de originele beschrijving:
"A Diamond Select Toys release! Cobraaaaa! Villainous Scottish arms dealer Destro is now a Legend in 3D, the second entry in the G.I. Joe series! Measuring approximately 10 inches tall, this half-scale bust of the Cobra associate features his awe-inspiring medallion and a pedestal base styled after his famous wrist rockets. Limited to only 1000 pieces, it comes packaged in a full-color box with a numbered certificate of authenticity.
Designed by Joe Allard, sculpted by Jorge Santos Souza!"
Extra info:
SKU: 84410
UPC: 699788844106
WEIGHT: 3.00 LBS
WIDTH: 7.70 (in)
HEIGHT: 9.70 (in)
DEPTH: 7.70 (in)
MAXIMUM PURCHASE: 2 units
SHIPPING TO: US / Canada / EMEA
SCALE: 1:2
EDITION SIZE: 1000
ESTIMATED ARRIVAL: April
Hieronder de foto's: